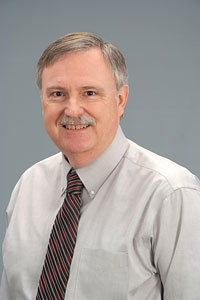 Dr. Kent M. Keith is a dynamic speaker and writer whose mission is to help people find personal meaning in a crazy world. He has been featured on the front page of The New York Times and in People magazine, The Washington Post, The San Francisco Chronicle, and Family Circle. He was interviewed by Katie Couric on the NBC Today Show and by Dr. Schuller on The Hour of Power. He has appeared on dozens of TV shows and more than 80 radio programs in the United States, the United Kingdom, and Australia.
Dr. Keith has given over 900 presentations, conference papers, and seminars. His presentations and seminars are focused on servant leadership and finding personal meaning at home and at work.
Dr. Keith is known nationally and internationally as the author of the Paradoxical Commandments, which he wrote and published in 1968 in a booklet for student leaders. His book, Anyway: The Paradoxical Commandments was published by G. P. Putnam's Sons in April 2002, and became a national bestseller. His narration of Anyway: The Paradoxical Commandments won a national "Audie" award from the Audio Publishers Association as the best audiobook of 2003 in the personal development/ motivational category. His second book, Do It Anyway: The Handbook for Finding Personal Meaning and Deep Happiness in a Crazy World, was published by Inner Ocean Publishing in November 2003.
Dr. Keith has been an attorney, a state government official, a high tech park developer, president of a private university, graduate school lecturer, community organizer, and YMCA executive. He is currently the Chief Executive Officer of the Greenleaf Center for Servant-Leadership. He earned a B.A. in Government from Harvard University, an M.A. in Philosophy and Politics from Oxford University, a Certificate in Japanese from Waseda University in Tokyo, a J.D. from the University of Hawaii, and an Ed. D. from the University of Southern California. He is a Rhodes Scholar.
Dr. Keith and his wife Elizabeth have three children.
More information about Dr. Keith and his work can be found at www.KentMKeith.com. Information about the Paradoxical Commandments is available at www.paradoxicalcommandments.com.
Links of Interest:



Paradoxical Commandments



Paradoxical Christians



Kent M. Keith



Morality and Morale:A Business Tale

Permission to Reprint
Kent M. Keith copyrighted the Universal Moral Code in 2003. For permission to use the Universal Moral Code, please contact Dr. Keith at drkentkeith@ hotmail.com. Thank you!